I wanted to share this awesome experience!
They have a Santa Net on 3.916  (Ham Radio)  at 7:30 pm CDT
Every Night until December 24th, so if you miss it tonight you have a chance every night until December 24th to try 🙂
My daughter was able to talk to Santa, and she was super excited!
I think everyone should be able to experience this great event.
---
The Santa Nets are presented annually by The 3916 Nets. The Weather Bunch, The Rag Chew Crew, The Tailgaters, The Freewheelers and The 3916 Late Late Show are all amateur radio nets that meet on 3.916 MHz.
For more information on The 3916 Nets, go to http://www.3916nets.com
The Facebook page for The Santa Nets can be found at https://www.facebook.com/3916santanet/
Pete Thomson (KE5GGY), of The 3916 Nets, commented on The 3916 Santa Net. He said, "Christmastime is our favorite time of the year on 3.916 MHz. We really enjoy being able to help young people experience both the magic of Christmas and the magic of amateur radio."
Youngsters can talk to "Santa at The North Pole" via strategically placed relay stations who are responsible for relaying in the voice of Santa. Thomson said that The Santa Net is a team effort that involves the efforts of a number of 3916 Net members. He said, "For over a decade, The Santa Net has connected kids from coast to coast with Santa Claus. With this amount of territory to cover, The Santa Net requires the efforts of a number or relay stations. Our relay stations do a super job and really enjoy bringing the spirit of Christmas to the amateur radio airwaves."
For more information on The Santa Net, email KE5GGY at Gmail dot com.
Note:  Please remember to adhere to all FCC Rules & Regulations pertaining to 3rd Party Traffic. Thanks!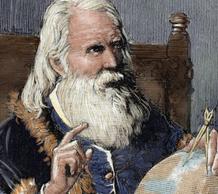 Prenet Check Ins Welcome

Reserve a spot with Santa by making a pre-net check in.  You can check in either on the air starting at 7 PM (Central) or by emailing KE5GGY@gmail.com

Ho Ho Ho and Merry Christmas from The 3916 Nets!!!
---